Grégory ORAND – Chief Executive Officer
Work several years on the automation of the internet & e-commerce process
Creator of several websites and web applications (as soon as the Internet is implemented in France)
Developer of the innovative concept of meta-marketplaces
Founder of Zoomici
Winner of the Envie d'Agir contest at the national level in 2005, awarded by the Prime Minister to Matignon
National Champion of the European Business Awards in 2017, awarded to the British Embassy
Gregory is mainly in charge of the distribution and technical parts of ZOOMICI
Hervé FARGE – Deputy Chief Executive Officer
Founder of the company Achats Service Industrie (ASI) resold to Logitrade in 2008
Development of ASI to reach in 2007 30 m € of turnover (pre-sale to Logitrade)
Gazelle label for companies with exceptionally high growth rates
Rewarded by the Ernst & Young Entrepreneur Of The Year Awards
Director of Operations and shareholder at Logitrade for 2 years (106 employees – € 165m turnover)
Brings to ZOOMICI in particular its experience of e-procurement with large industrial accounts
Hervé is mainly in charge of Purchasing and Finance of ZOOMICI
Investors
2009
1st fundraising with Business Angels (BAG)
2014
Entry into the capital of Esfin Gestion and Kreaxi to accelerate the growth of Zoomici in Europe

Financial partner of innovative startups
Kreaxi is a management company specialized since more than 30 years in the capital investment of innovative and technological startups with high potential. We invest in the first rounds of tables from 100K € to 2.5M € to support entrepreneurs in the startup, startup and acceleration of their startups.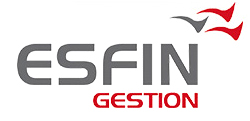 " Esfin Gestion is the private equity partner of the companies of the Social and Solidarity Economy. The managed funds accompany these companies in equity and quasi-equity. His team possesses a fine knowledge of the actors of the sector, a perfect mastery of the operations of bankruptcy, a strong attachment to the values of the Social and Solidarity Economy and a philosophy of investments which looks beyond the economic aspect, the human, equitable and sustainable nature of funded projects ".
Today, Esfin Gestion provides equity support to over one hundred SSE companies.