At Zoomici, the opinions of our customers are very important.
Our philosophy : To offer a quality service to our 1,850,000 customers.
The international network of suppliers allows us to offer each of our customers an incomparable product offer, both in terms of product quality and price.
Zoomici is a team of passionate people who want to offer all our customers an unforgettable shopping experience.
Zoomici is the guarantee of a ZEN purchase on the Internet.

And the following shops :
Zoomici has an excellent reputation and a very good opinion on marketplaces:
So on:
Amazon France 91% positive ratings




Rating 4.6 / 5
"Very fast delivery, received before the estimated date."

"Super fast I received before the scheduled date, very well packaged, thank you so much"

"Fast delivery, perfect service"

"The product arrived on time, but instead of a batch of 3 soaps there was only one. I made a claim and a few days later I got the answer not to return the items and I was refund. I found this elegant and fast because I got the refund a few days later. So mistake, yes, but repair too. "
Cdiscount 4.1  / 5




"Compliant product and delivery on time, no complaints!"

"Send super fast !! Well before the scheduled date! Perfect packaging! Very satisfied "

" Serious seller. Quality product. Sending neat. "

"Very satisfied and no complaints to make, it's just great"
Rakuten 4.7 / 5




Zoomici received the "OMOTENASHI" trophy for the quality of its customer service in 2018
Fnac 4,69 / 5 positive opinions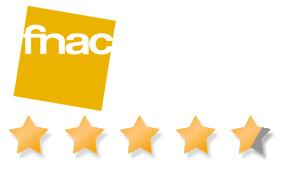 "Everything is perfect I recommend this seller"

"An order made during the weekend of Ascension and despite this it arrives from Monday. Thank you for this fast service."

"Compliant product – very well packaged and fast delivery, perfect."